This type of cyclical growth needs to be capitalized on by clubs willing to invest first and benefit later. Our world is young compared to well-established male sports and like most young businesses, investment in the beginning is what enables future growth.
T
he battle for equality is an ever-present topic at the forefront of female sport. Yet, despite the pressure that has compounded on the matter, even making the smallest of progress feels questionable at times.
Are we really closing the inequality gap or does the disparity in standards between male and female sport just look slightly different than it did before?
The institutionalized bias and inequitable treatment by the NCAA on display during the 2020 D1 women's basketball tournament is but one example that could be retold on a daily basis across women's sports.
As with many anti-discrimination battles, those who suffer the greatest are the ones who are left to highlight the challenges they face and then to subsequently fight them.
Throughout my career I've worked relentlessly to earn the privilege of experiencing life as a professional athlete at the very top level of the game. I take absolutely none of that for granted, and to this day I continue to push myself to be the best I can be, not only for the benefit of my team and the ones around me but also for those who come afterward.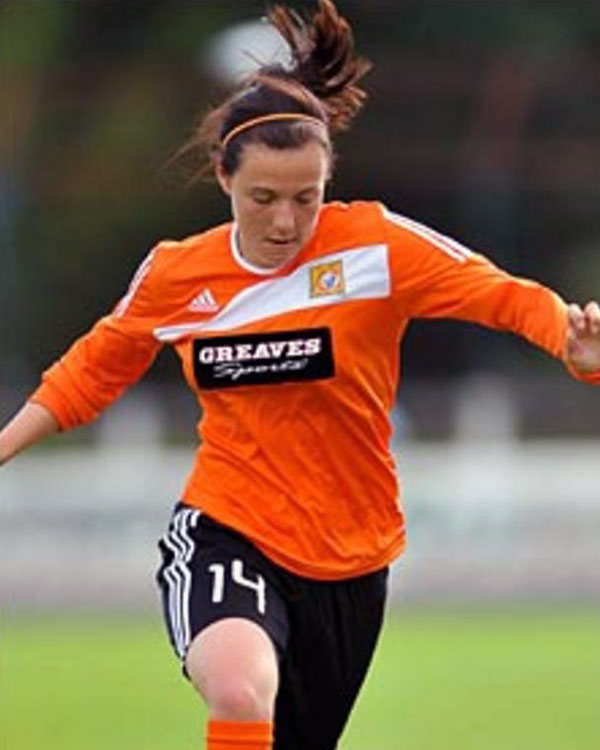 Many professional female athletes commit to selflessly advocating for the greater good of the future of women's sports. This alone makes me proud to play an active role in growing football's stature and professionalism. Along my way I've come across so many incredible role models who have endeavored to maximize the game's potential and enable it to grow. Whilst our male counterparts may still carry great passion for doing the same, their sports aren't nearly as reliant on their commitment to such a cause.
Male athletes, whether those at the top of their game or a fringe squad player, are continually lavished with privileges and grandiose investment, and our society is primed to encourage this ongoing narrative, one that is often uncorrelated with performance or success.
Being able to solely focus on being an athlete is something I can't really relate to, as so much of my time is spent advocating for small leverages that can help the sport's future. As women's sports continue to thrive, even the clout gained from being successful has offered little progress in any significant investment that could help overcome the unprofessional treatment we're often subjected to.
My journey has given me unmistakably clear insight into the real imbalance that is distinctly still so prevalent. Whilst I can unequivocally say the growth has been exponential compared to my early senior club days as an amateur with Glasgow City back in 2008, the disparity in basic resources between the men's and women's game remains. The overall experience and the feeling of being continually undervalued still weighs heavy.
Making Sustainable Progress
The conversation on inequality is one I know many are tired of, none more so than those of us who have to endure it. Perhaps the narrative around the matter needs to shift focus.
It's increasingly frustrating that as we continue to build platforms for women's sports to thrive on, we're still met with the narrative that it doesn't generate enough commercial revenue to justify added investment and coverage. No matter the conversation or the context, many still dismiss its relevance based on that argument.
Although revenue is certainly a relevant factor, and is understandably fundamental to relative growth, the argument is archaic and unreasonable when it's so flippantly offered in response to absolutely any debate surrounding the inadequate standards across much of women's sports.
While certain individuals don't believe professional women's sports should exist, the fact of the matter is, women's sports do exist, and deserve the same opportunity to build that men's sports have had.
The discrepancies between men's and women's sports aren't correlated to commercial revenue at all; rather, they're a result of systemic bias and outdated practices that have become habit. Although I understand the reasoning behind some equal pay disagreements, most of the unequal treatment actually pertains to a wide number of other areas.
For example, I recently played for a club that provided kits sized in men's cut. It looked terribly unflattering and it made players look unathletic, with many feeling uncomfortable training and playing in them every day.
As a player, I've learned of the psychological advantages that can be gained from "feeling good." Something as simple as feeling strong, powerful, and self-confident can be a valuable asset to a player's ability to perform; the converse also applies, negative feelings can adversely impact performance.
So why do clubs treat their players like this? It makes no sense and is detrimental to team morale. Secondly, not all equality arguments are about being paid the same as Messi.
Teams that routinely perform to their best can often win more games, which attracts more interest from investors and fans alike, and therefore reflects a product with increasing value and the opportunity for even greater revenue. In turn, this enables clubs to provide incrementally better resources to offer a genuinely better professional environment.
This type of cyclical growth needs to be capitalized on by clubs willing to invest first and benefit later. Our world is young compared to the well-established men's sports world and like most young businesses, investment in the beginning is what enables future growth.
Back to my example. The club, like many others, is sponsored by one of the leading sports brands in the world and the product range for men's, women's, and unisex kits is almost unlimited. The provision of the men's kit wasn't directly related to the revenue we generated, it was a decision made by someone, interestingly also a woman, who did what was likely the easiest and quickest.
For argument's sake, if the women's fit was of greater expense, that margin might have been made up by the increased marketability of the team and its players as a result of playing better. Not only might that increase commercial visibility through enhanced content and promotion, but if it played a role in players' feeling better and playing better, then also growing fan bases and ticket sales could have also been capitalized on. All in all, everyone is much better off!
However, clubs make these types of decisions repeatedly, without recognition of how subconsciously marginalizing it can be. As women athletes, we're marginalized on a continuing basis, and it's these types of experiences that need to be magnified to help realize the effect it's having on preventing standards from improving.
In isolation these examples can seem small, but they accumulate over time to become the daily norms that reflect the subpar experiences many of us live through.
Though I hope there will be greater investment in hiring more knowledgeable and ambitious women to occupy positions of power, the implicit bias that exists in society can also be found across genders — this isn't something that's healed by simply hiring women.
Women's sports need some intelligent, open-minded, innovative thinkers who have an understanding of what the game's potential could be.
A Year of Reflection that Highlights the Need for Better Standards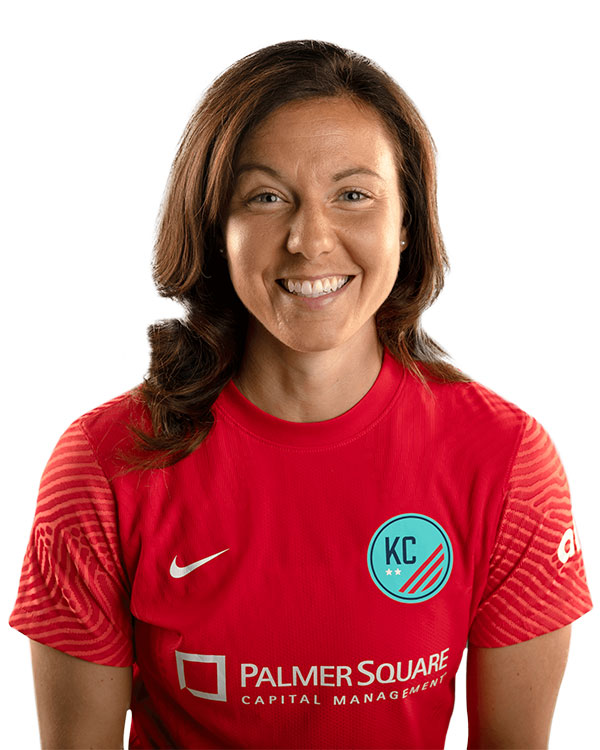 Let's turn back to 2020, a year that brought challenge in many ways.
The current era that we live in is remarkably fast-paced and boasts innovation and inclusiveness in much of its day to day. However, the economy ground to a halt as a new virus took charge and society was paralyzed.
As new norms were established, the impacts of COVID-19 relented, and there was a growing reliance on sports in the hope it could offer some reprieve to the wider community as a whole.
Make no mistake, I was most grateful to have an opportunity to play throughout much of the year — to earn my salary, to have a warm place to stay, and to have family and friends who loved me. Our perspectives on the important things in our lives most certainly shifted and that can be another lesson we can be thankful for.
The challenges of 2020 have once again highlighted our unequal opportunities.
Top-level men's soccer had showers and locker room access every day; laundry was done for them, including washing their training kits each night; they're back to enjoying the full provision of recovery tools and the use of all their regular treatment resources; they had full access to the club's gym, and their training regime wasn't hampered as significantly as ours was. These are just a few privileges that seem like they should be at least equal.
As some of the consequences of the last year become more apparent, I also see firsthand how we have learned to devalue ourselves by default. Our ingrained tolerance and general good nature mean few of us embrace confrontation or speak up. Out of fear, habit, or both, we remain humbly silent and grateful for what we have, avoiding conflict to maintain job security as a result.
The saying "money is power" couldn't be more appropriate. Many battle to live within the low salary brackets that exist, and that makes speaking up even riskier, as missing a paycheck is unfathomable for some, and those in power take advantage of that.
There's no question men's top-level sports generate significantly more commercial gain, but it's the outcome of decades of work and investment.
Men's sports have had a significant head start, and so comparing the two naturally only shines another light on the perceived shortcomings of women's sports. Instead of it being used to belittle our sport, it should be used to justify the argument that women's sports need greater commercial backing to help it thrive. We should use the energy that surrounds the men's sports as encouragement rather than comparison; it can be a great guide for where we hope to grow to and beyond.
Women's sports need to be enabled not disabled. Based on the successes highlighted by the U.S. Women's National Team, the NWSL, and other leagues, we've earned the opportunity to try to reach these same heights over time and create our own history.
Women's sports has the capacity to generate significant revenue. Given the cave it's been suppressed in, it's remarkable how much success it's enjoyed. As Megan Rapinoe told U.S. Congress in March 2021, "We don't know the real potential of women's sport" because investment has been inadequate.
What we do know is that when the correct strategies are used, there's evidence that the market is unquestionably vast.
The USWNT is a relentless example of the marketability of its top stars. The Portland Thorns are another, having built a fan base that sells out their stadium by marketing their club correctly.
Despite some individuals who continue to willfully play ignorant, the demand for women's sports exists and there's reason to invest in it!
W
e all must actively participate in the drive to eradicate the barriers that still constrain much of women's sports. The collective outreach that we have needs to start having a more powerful impact, and over time the change we continue to strive for can start to be enjoyed a little more widely by many more within our sports.
How best to enable our growth and make real change will always pose challenges. However, we can help by firstly valuing ourselves more and standing up for our worth. From there, those that continue to find themselves in decision-making positions must embrace the challenge of demanding more from organizations, investors, commercial partners, and even general society alike.