Soccer in Tennessee at the junior college level was nonexistent just two years ago. There still aren't any men's programs and currently only four women's programs in the National Junior College Athletic Association (NJCAA) — Southwest Tennessee, Motlow State, Dyersburg State, and Columbia State. As the only NJCAA women's soccer programs in Tennessee, these schools compete against each other in the NJCAA's Region 7 Conference.
Southwest Tennessee and Motlow State started their women's soccer programs in 2017 with Dyersburg State and Columbia State following in 2018. When comparing the programs through the first few matches of their inaugural seasons, one program shot out of the starting gate rather quickly: Columbia State.
Through the first four matches in its inaugural season, Columbia State went 2-2-0, scoring 9 times while conceding 5 goals. For comparison through their first four matches in their inaugural seasons, Motlow State went 1-2-1 with 6 goals for and 5 goals against; Dyersburg went 0-4-0, with 0 goals for and 23 goals against; and Southwest Tennessee went 0-4-0, with 3 goals for and 24 goals against.
What set Columbia State apart?
The Inaugural Prep
It takes a special kind of coaching talent to lay the foundation for a brand-new program that is successful right out of the gate. Colton Bryant, Columbia State's head coach, could be that talent. A former collegiate soccer player, 23-year-old Bryant has already coached and worked in several different capacities: in Florida as a youth development specialist with Massive Soccer Coaching; in Texas as a senior director with Copa Rayados Internacional, the largest youth international tournament in the U.S.; in Tennessee as a student-assistant at Martin Methodist College; coaching at the high school level and winning district and regional titles; and in Argentina as an academy support coach with Newell's Old Boys — all after starting  Premier Futboltech Development Academy at 17. Though Columbia State is Bryant's first collegiate head coaching position, the opportunity to start the program outweighed any pressure he might have felt.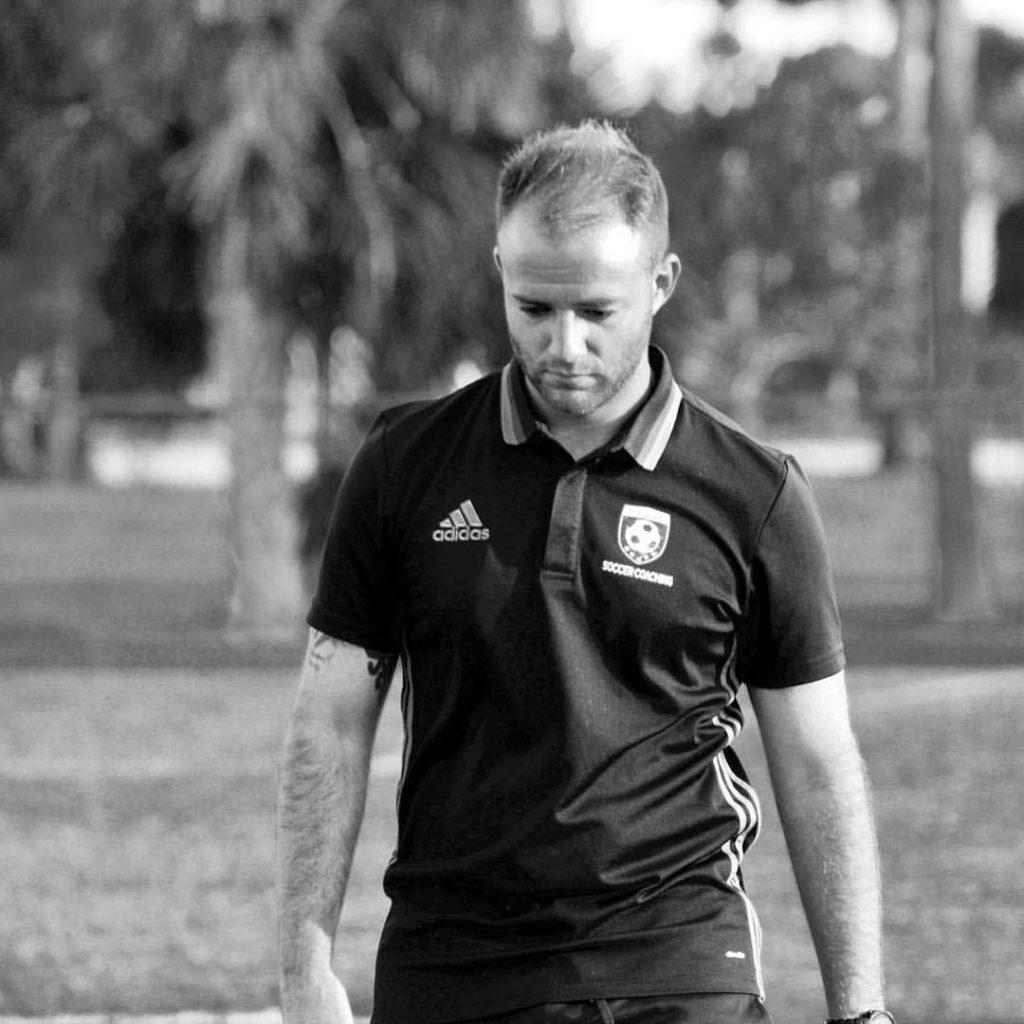 "It wasn't intimidating, I was excited for the challenge," Bryant said. "You don't really feel afraid if you're prepared. I went in with the mind-set of I can only do the best I can do."
Much goes on off the pitch and outside of training to make all the pieces fall into place for a first-year program. Columbia State's program was approved only three months before preseason started August 1, but training and prepping the players was surprisingly the least stressful piece for Coach Bryant.
"Not only do you have to build a squad, you also have to put a schedule together to be able to play and then find a way to get to the away games, start fundraising, as first-year programs don't necessarily have a deep budget," Bryant said. "There's a lot that needs to be done and three months isn't a lot of time to do it in when you are essentially starting with nothing. I walked into an office with no desk in it on the first day."
Bryant also needed to get his players training and team gear. They raised more than $8,000 in three months that went toward track suits, rain jackets, backpacks, cleats, and other gear. Due to an unimpressive, mediocre field, Bryant also had to find another place to train as their field needed a tremendous amount of work to get up to playing standards, including re-seeding.
Not only did Bryant need a roster, gear, and an acceptable pitch, he also had to keep his team healthy. He worked with GameTime Sports and Training, a local gym that provided trainers to work with each player to help maximize every opportunity for success in terms of fitness and injury prevention. The Chargers had zero injuries for the 2018–2019 season.
Despite the strenuous endeavor behind the scenes to get the Chargers prepared for the season, there was a lot of excitement around the new program once the news broke that Columbia State would field a women's soccer program for the 2018–2019 season.
"I had already enrolled at Columbia State when I had found out they were getting the women's program," said Jasmine Runk, Columbia State's freshman goalkeeper.
Runk, who didn't start playing soccer until the eighth grade, didn't see herself continuing the sport she had grown to love after high school.
"I wasn't planning on playing any sports, but when I found out that Columbia State was adding a soccer program, I knew I had to jump on the opportunity."
With no time to invest in recruiting, Bryant held two separate tryouts where more than 50 players showed up. He chose 26 players, all who were local and within an hour of Columbia.
Now that the pieces were coming together and the logistical items were being checked off, it was time to focus on the product on the pitch. It takes a lot more than pure talent to be a successful program, especially in the first year.
"Our number one goal as a first-year program was to create a culture and learning environment which reaches our athletes beyond the field." Bryant said.
Building a Culture
Typically, as a student-athlete you'll report to freshman preseason at a program that has most likely been established for quite some time. You'll attend team bonding sessions to build connections with your teammates. You'll also attend team meetings where you'll be introduced to the program's values and standards set by the coaches, and which you're expected to follow to have a successful season.
For Columbia State, however, the first team meetings went a bit differently. Rather than building a program with a culture based on standards and rules set by the coach, Bryant made sure his squad was held accountable and part of the building process.
"I told the girls I wanted the program to be something players want to be a part of, not a program where I have to convince them to become part of," Bryant said. "To set the standards, we got the team together and started going player to player naming things we thought we should hold ourselves to and we kept them in writing to hold ourselves accountable."
As the discussions went around the room the team's values and culture began to take shape. While the list began with perfunctory items such as "always being on time," it quickly developed to deeper contributions such as "you should practice like you are trying to make the team each day" and "taking criticism as a learning opportunity."
Giving players this power makes them hold each other to a higher standard on and off the pitch and creates the mentality that they too are laying the foundation for this program.
"I explained to them that I am nothing but part of a team," Bryant said. "Without them I am not a coach. This program isn't about me but rather about us together."
Person > Player
Even with the culture in place and the standards set, it still takes players with special character to become a Columbia State Charger. An out-of-sync locker room can ruin a season regardless of the amount of talent it holds. Bryant teaches the person-before-the-player mentality.
"I can help guide a person to make a better player but if you're not a good person to begin with, it's not going work," Bryant said.
Talent isn't the sole ingredient that produces success on the field. Teams spend a lot of time together between training, workouts, and road trips. If the bond isn't there, either player to player or player to coach, the product on the field can suffer.
"If we don't connect and they don't like me or I them, it's not a good fit regardless of talent," Bryant said. "I could be Pep Guardiola but if the player doesn't like me, it's not a good fit."
In their inaugural season, the Chargers finished their regular season 4-4-0 and outscored their opponents 13 goals for with 8 goals against and 4 shutouts. The four losses were all single-goal defeats.
Notable wins included their first and final matches of the regular season as both were shutouts. In the first match of the season the Chargers earned a 5–0 victory over Dyersburg State. In the final match of the regular season the Chargers faced Motlow State, then undefeated and the No. 1 seed in the conference. The Chargers secured a 1–0 victory, ending Dyersburg State's perfect season. Bryant's team ended the season as impressively as they started, which created more excitement around the program and hunger for the next season.
The Second Chapter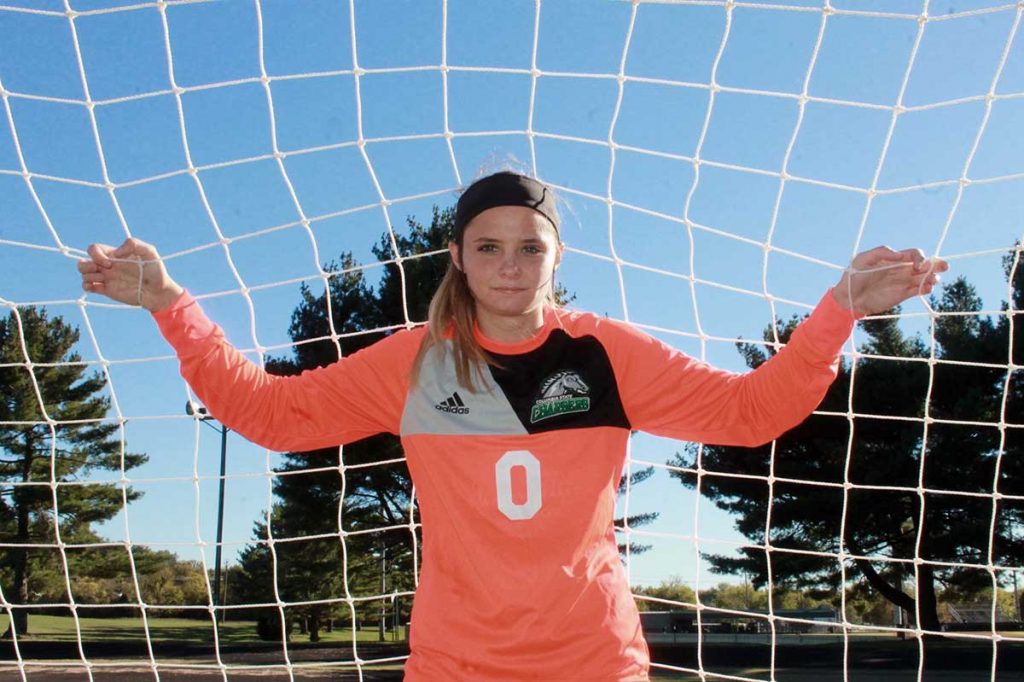 After losing eight sophomores, plus a transfer to Huntingdon University's soccer program, the Chargers return 10 players from the first season, all who feel great pride in being part of the program's founding team and are ready to pick up where they left off.
"The feeling of being part of the first team of this new program for C-State is unreal." Runk, the returning goalkeeper, said. "It is truly hard to put into words because we made history and we started the book for Columbia State women's soccer. Every returner is focused and ready to end our part of the story with a bang."
There is still no pressure for Coach Bryant as he prepares his team.
"We just plan on building off the first year and not solely focus on worrying about game results," Bryant said. "I am more focused on getting our new players to mesh with our returners during preseason to get us ready."
With a true offseason to work with, the Chargers were able to bring in an impressive freshman class of 15 recruits. Notable additions include Reece Scott, a former U-20 Canadian National Team player; Chloe Etherington and Charlotte McNay, both from Liverpool, England; and Gentry Davis, a standout striker who transferred from Belmont University where she played in 13 matches and scored 1 goal in her freshman season.
Preseason Impact and Season Preview
Bryant understands the value of JUCO (junior college) programs and holds the responsibility of preparing his players for the next chapter of both their soccer career and education as a top priority.
"I view my job as giving these girls an opportunity they didn't think they had," Bryant said. "By bringing in top-level coaches and players to speak, I want our girls to see that, one, coaches at the higher-level schools do know we exist; two, hear what it's like at the highest level and what it takes to get there; and three, realize opportunities like these are attainable and not out of their reach, they just have to be willing to put in the work."
Darren Ambrose, Vanderbilt head coach, and Becky Burleigh, Florida head coach, will be meeting with the team as guest speakers during preseason to educate on recruiting and discuss the importance of team culture. Retired professional soccer player and former Marine, Haley Carter, will also be speaking with the team this preseason to provide a player's perspective. Bryant hopes this will produce massive opportunities for his players.
The 2019–2020 schedule will be a true test for the Chargers. They'll host Cumberland University (NAIA) on August 19 in an exhibition match. Cumberland went 16-3-1 last season and was 4-0-1 on the road, outscoring opponents 68 to 15.
Another notable matchup is later in the season. On September 14, Columbia State will host Eastern Florida State College, projected to be ranked No. 3 this season and a team that held the No. 1 ranking throughout last season before losing, 2–1, in the semifinals of the NJCAA national championship tournament. In the past five years, Eastern Florida State College has maintained a top-five ranking in the country.
Columbia State has already caught the attention of many in the NJCAA. With a selfless head coach in Colton Bryant and a culture built by the players for the players, the future of this program is among the brightest.