The Kick For The Cure tournament in North Little Rock, Arkansas, has been — excuse the pun — kicking for nine years now. Over those nine years, the tournament has grown to include 60 teams, featuring men's and women's college squads and men's, women's, and co-ed adult teams. Pretty impressive for a tournament that started out with 19 teams back in 2007.
I was at that first tournament in 2007. In fact, my mother was actually on one of the co-ed teams. Tournament director Andrea Barnett was my club coach for a few years. My father was a referee for the tournament at one point. My former teammate played in the tournament with her college team a few years ago, and a big group of my high school soccer buddies and I teamed up this year to play some soccer and donate to the cause.
I could go on for a few more paragraphs about connections to this tournament, but I won't. The Arkansas soccer community, like many across the nation, is a tight-knit one. This is further exemplified by the namesake of the tournament: Melinda Marie Evans.
Barnett grew up with Evans. They played high school soccer together, went to the same church, and Evans even married a close friend of Barnett's brother.
Evans passed away from breast cancer at the age of 31, but her legacy and love of the game lives on, in part through this tournament.
When Barnett and a couple of coaching friends started considering the idea of putting on their own tournament, "we said if we do a tournament should we do it for something," Barnett said. "We said let's do it for breast cancer since it's a group of women putting on the tournament."
From there, making Evans the namesake just made sense.
"It just seemed like a fitting tribute to her," Barnett said, "She loved soccer… it was kind of a family thing for her and for me."
Evans' husband, brother, and kids are all still involved in the sport.
Barnett says the tournament has raised roughly $125,000 dollars over the past nine years. All of the money raised goes toward the Arkansas Susan G. Komen affiliate and stays in the state of Arkansas.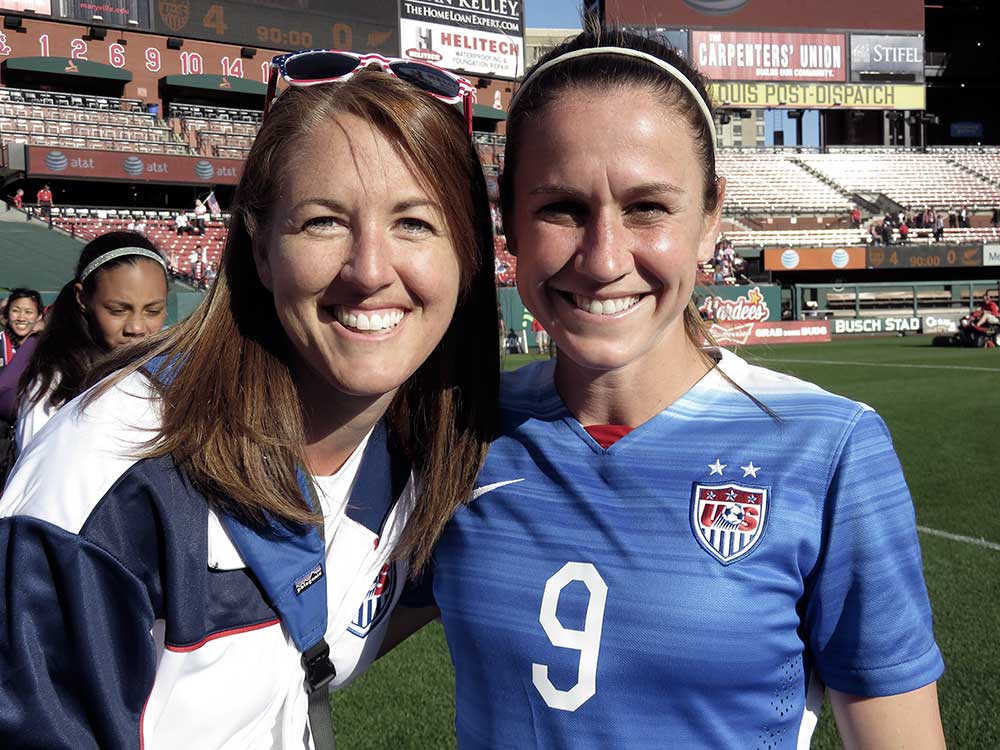 Money is raised primarily through donations but also through a silent auction that has included items from none other than U.S. Women's National Team player Heather O'Reilly for the past seven years.
Barnett and O'Reilly met through a mutual friend, and O'Reilly was immediately drawn to helping.
"I think I was just impressed with the commitment to tackling this very serious disease that effects all of us in some way," O'Reilly commented to Barnett. "The fact that you were 'soccer people' trying to make a difference drew me to you… I think we are a community and it is is important to help each other out."
As Barnett put it, "if I can make a difference just for one person, or advance research, or help somebody that can't afford a mammogram gets one because we're doing this then it makes it a worthwhile cause."
The fact that she gets to help people through the sport she loves, with the community that has supported her for so long, was something Barnett had never imagined.
"I never thought this tournament would get this big. I never thought I would do anything like this. As it's evolved over the years, it's become such a part of my life. Soccer's always been a part of my life, and now that I can even have one more thing in my life having to do with soccer that can also make a positive impact — it's just unbelievable."