Shameeka Fishley has not been on the ordinary route of most English footballers. In fact, now at 28 years old, she has never played either professionally or even semi-professionally in her home country, but will be playing in the UEFA Women's Champions League qualifiers this week.
Since leaving home to go to college in the United States almost 10 years ago, the striker has taken on an explorative route when it comes to her career on the pitch, including several stints in Iceland and Italy, plus Spain, Turkey, and now Hungary, where she's joined champions Ferencváros in the capital city of Budapest.
Fishley and her teammates will have to beat Scottish champions Rangers on Thursday if they want to keep their hopes of a group stage spot alive, but where she is now only scratches the surface of the journey she's been on since growing up in Leeds, where we had agreed to meet as it's also my home too, before she went off on her latest trip to Hungary.
"I started out just by playing on the streets with my friends, who were mainly boys, and my brothers and cousins," she said. "That's when I found out I liked playing sports, football, and that wasn't a big thing for girls at that time.
"I joined a boys' team for four or five years and then the coach told me I needed to find a girls' team. I played for some local teams, my primary school too, then I realized this could be a forever kind of thing."
She's also admitted in the past playing football was a means of keeping her "out of trouble," growing up in the Chapeltown area of Leeds, where football soon became not just a hobby, but an obsession.
"All my friends were playing mummy's and daddy's or cops and robbers, but I thought, 'This football things looks fun.' My mum told me when I was three, there was a ball in the house I would just cling onto it, I took it everywhere. I would practice on the side of the house. I just got attached, which is crazy really."
Fishley also tried and tested kickboxing and rugby as a youngster, admitting it met a love of physical activities, but football is what she settled on coming out of high school.
With no key clubs in the area with Leeds United having just decided against a bid to enter the inaugural FA Women's Super League, Fishley applied to top academies, including Arsenal, Chelsea, and Manchester City, and it was Chelsea she ended up with in 2011, and that set her on the pathway to the USA's college system.
"I played down there for a year. My best friend from Leeds went out there to college so I went to a showcase event but they were charging an arm and a leg to get in. I found out, though, the college's coach was from Huddersfield, so it panned out in my favor. He was home for Christmas and met my mum to talk about it all.
"I did get an offer from a college in Alabama but our family doctor told my mum she didn't want me to go there because of its history with racism, she didn't know how well I would deal with it at that age, away from home. My mum emailed them asking if there would be anyone to look after me if I was ill or struggling and they never got back to her."
It was summer 2013 when Fishley set off on her four-year adventure across the pond at Davenport University in Michigan, where she studied personnel administration in human resources management alongside her spell playing for the Davenport Panthers.
At the end of her four years, Fishley watched her friends and teammates going professional and believed she had the attributes to do the same, and so began her tour of Europe which is ongoing to this day.
"I went to Iceland first," she recalled. "Two games before the season ended my agent said Verona in Italy wanted to take me on trial. I went there and they wanted me, I went home for a week and then went straight into the season with Verona.
"After that, I went back to Iceland and then back to Italy with Sassuolo, and then back to Iceland again, this time for 18 months, with Stjarnan, who had been champions for three or four years."
After scoring eight goals for one of the top professional sides in Iceland, Fishley's career — in her own words — hit a "downturn."
"My agent couldn't find opportunities for me," she said. "I ended up in Spain because a team [Logroño] wanted me to help them in their relegation fight. The coach brought in three international players and didn't play us; I was in a low point of my career mentally and emotionally. I didn't have many minutes there and that affected my next move.
"I was panicking, coming home, looking for jobs, then last minute my agent said Fenerbahçe wanted me for a year."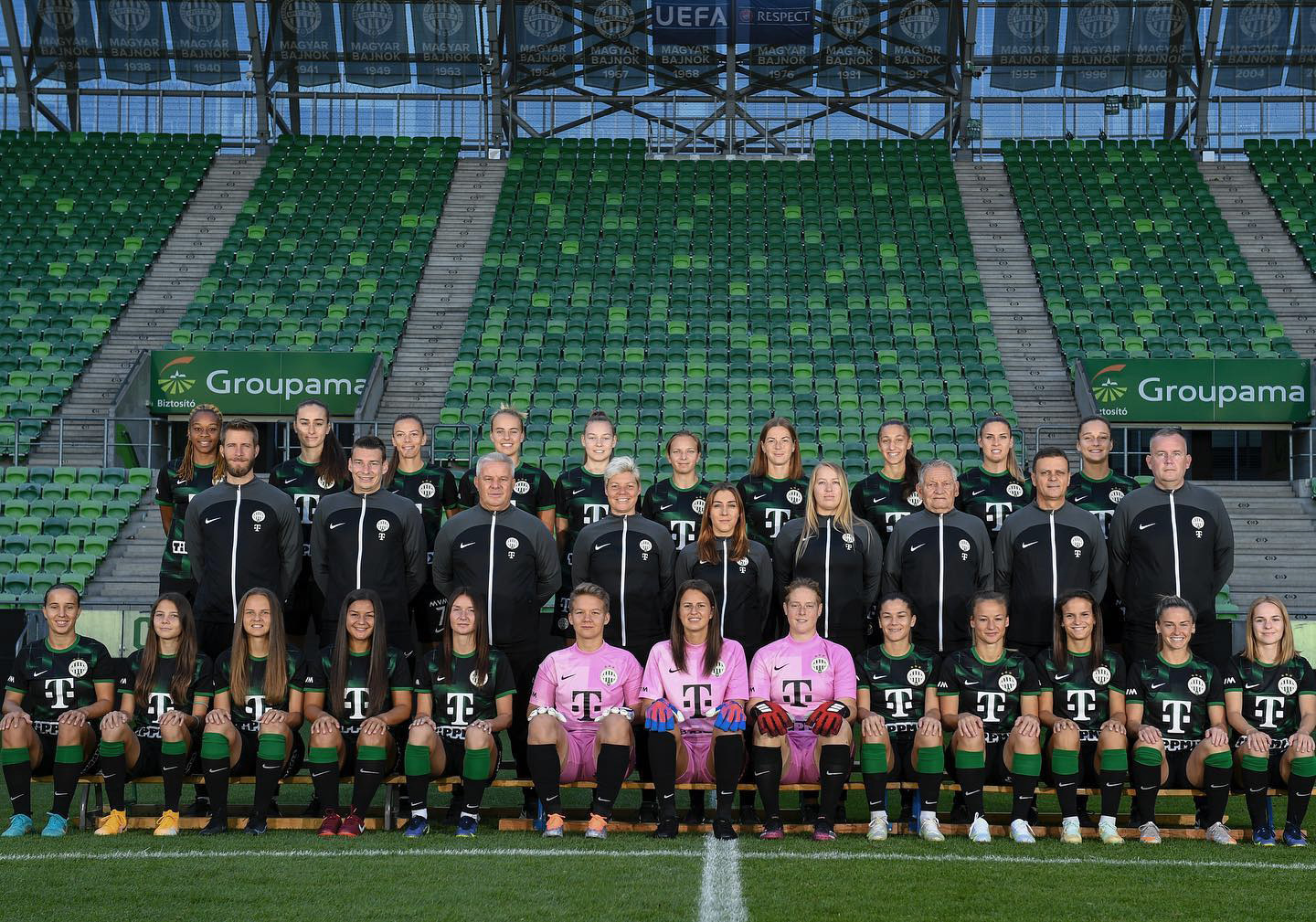 The Turkish giants had just launched a brand new women's team in the top division of the league and Fishley was one of their first signings, and the past 12 months has been one of the best of her career, both on and off the pitch.
"Individually, and with the team. It's been the best year of my career. We got to the semifinals of the championship playoffs in our first season, we made a lot of history in Turkish women's football."
Fishley introduced herself to her new fans in the perfect manor. In an opening game against arch rivals Galatasaray, who on the men's side of the game they hold a fierce history with, the striker scored a hat trick in a 7–0 drubbing in front of thousands of supporters.
"It was actually crazy," she laughed. "This game was for women's equality. It was to send a message out to people. The atmosphere was crazy, I've never played in a stadium that big with so many fans and somehow, I blocked it out and enjoyed the game. Luckily, I scored three, my career just went up from there."
Having previously wanted to come home to England where she trialed for Championship side Bristol City, as well as Scottish side Glasgow City, it "didn't work out" as Fishley puts it, so she kept traveling.
"I've actually learned a lot because the culture in all these countries is so much different." Like most of her stays though, her time in Istanbul lasted only a year, and now she's in Hungary looking forward to her first Champions League match, even if the move wasn't necessarily planned.
"I wanted to stay in Turkey, but there were issues. They told me they didn't want to keep me because of my consistency, which made no sense, I was the third top scorer in the league. I haven't spoken out about this, I was told not to, but the fans at Fenerbahçe think it was my decision to leave and it wasn't.
"We had some financial cuts in the team, the consistency thing didn't make any sense. I was kind of confused and a little bit hurt, but this opportunity came and I always wanted to play in the Champions League, so this is my time. It's a successful team, they've won four leagues in a row, so even though I was upset, everything happens for a reason and I've ended up in a better place."
Fishley turns 29 next month and reaffirms whatever comes this season, it's her ambition to one day play closer to home, having not played a game in England since her academy days with Chelsea, despite being born and bred there.
Now on her fifth different country in Europe, plus her spell in the U.S., she admits people do question why she continues to travel, rather than settle.
"100 percent. People always ask, 'Why are you going to another country?!' But it's changed me as a person and almost humbled me a little bit. Humbled me in terms of football as well.
"Growing up in England, the game was all about aggression, physicality, who wants to win the most. Italy was all tactical and technical. When I went back to Iceland I was a different player because I'd learned so much more. It's widened my vision of football in general."
Naturally, traveling around has its challenges, and Fishley has faced her fair share, but hit them all head on. Whether it be being in Spain with Stjarnan when COVID-19 hit, getting out of the country only a day before restrictions hit, new Brexit rulings affecting her options around Europe, having to work at a kindergarten in Iceland due to such a short season, or just dealing with and adjusting to other countries cultures and ways of living.
"You don't speak the languages. A lot of countries all eat meat and I'm vegan, so it's just adjustments like that. I was supposed to go home before COVID happened, so I didn't see a lot of my family.
"Not knowing what's happening next, that's the hardest. I've never had enough security to stay in one place for a couple of years. One guy told me I couldn't get into England because I wasn't consistent due to moving around every season, but he was reassuring about it. This was at a point where I didn't know any better, but I also think any team I've been on has been a higher level, I don't feel I've stood still."
One of the biggest challenges she has faced though is racism, with Fishley ready to speak out about one such instance during her time in Italy with Verona.
"Somehow, I came out on top," she said, defiantly. "I thought it would affect me more than it did. It was one of my coaches. I laughed it off at first, but it carried on and I thought, 'This isn't normal.' I spoke to the board and said if it carries on after Christmas, I'd leave and take it to the press.
"It's weird saying it out loud. I was young at the time and I didn't really tell anyone bar my teammates who heard it on the field. It was hard, but I was like, 'Am I really going to let a guy who barely even knows me affect my game?' I didn't threaten them. It was around the time of the Eni Aluko and England stuff, and I knew it could help people who are getting abused and don't talk about it. I think I handled it pretty well. Part of me wanted to retaliate, but sometimes they want to see that side of you to prove a point, so I went about it professionally and after Christmas it stopped."
But now it's all eyes on their clash with Scottish side Rangers on Thursday in Greece, with the winners going into the round one final for a place in round two, and another step closer to the group stages.
While it will be tough for Ferencváros to reach such a stage, Fishley believes her team has what it takes to give Rangers a good game and progress into Sunday's final.
"Personally, yeah. It's British football, and I think I can succeed the most against those tougher, physical teams. It brings out the younger side in me, where I grew up, how it all started. It will be a good test to see if I have that still in me. I could have a short fuse on the field, but now traveling it's molded me into a different player. I'm more mature, but I definitely have my childhood self inside me still, for sure."
Fishley, despite her various spells in professional European leagues, remains largely unknown back home, having never played in any English league or for England at any level.
When I joke knocking out a British team on Thursday may gain her more recognition, she laughs, and adds that she doesn't play football to be recognized, but for the fun she felt as a child kicking the ball around with her brothers and cousins.
"My mum keeps telling me, 'I don't think you realize how much you've done. It's a fact.' I know that, she always compares me to players in England who have only ever known English football and get more recognition because of it.
"I always say I'm not in it for that, I just want to enjoy my career and have fun, and the best part is I get to see different parts of the world too. If I wasn't playing football I wouldn't have seen half the countries I have, I don't think."