Media days are long and often rushed but appreciated. Players in groups of two to three sit at tables scattered about the room waiting to be interviewed by media. Media move from table to table in a kind of soccer-speed-dating dance. Some players introduce themselves straight away, some don't, but all are, most likely, asked the same questions over and over. There are quote gems, though, and rather than build an article around a quote, I present them here straightaway with images from Monica Simoes.
The NWSL Championship between the North Carolina Courage and Portland Thorns FC is at 4:30 pm ET at Orlando City Stadium.
Out of Context
Some select quotes and images from the league's media day. Full gallery below so check it out.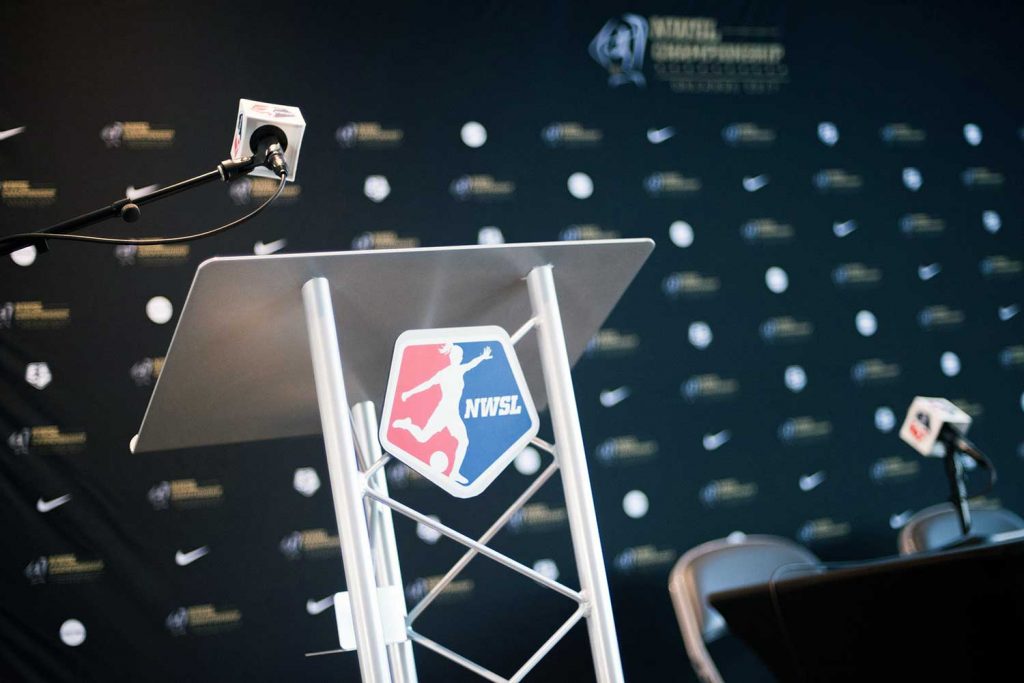 North Carolina Courage
Elizabeth Eddy on what makes her team special:
Fundamentally, the trust. We actually trust each other. And that's a hard thing to create. It's just there. — Elizabeth Eddy
She won't be playing in the championship match after suffering a dislocated elbow during North Carolina's semifinal match against the Chicago Red Stars but Debinha has made an impact on and off the field.
She's a little Brazilian fireball that we didn't have before. — Lynn Williams
Sam Mewis made up a word to perfectly describe McCall Zerboni: Leaderful. Sam Mewis can do that.
Positive, relentless, leaderful… She's the best. She's the ultimate teammate is my go-to expression. I'm so lucky I get to play with her and be on the team, know her, she's the best. — Sam Mewis
On rookie Ashley Hatch:
From preseason to now she has evolved so much and it's only been her first season. I think she's had great success already and she's going to continue to have it. — Sam Witteman
On head coach Paul Riley:
[…] and then he just believes in us, his investment and his belief in this team is tangible. — Sam Mewis
Portland Thorns FC
Sometimes you have moments of levity when players are game and meet you toe to toe. Emily Sonnett's graphical skills are something to behold. How does she rate her work?
I don't think you can rate art. — Emily Sonnett
On Adrianna Franch:
She brings her best every day and holds herself accountable but she holds the back line accountable too. If we don't do something, she tells us that's not good enough and I think that's been very important for our back line's success. — Emily Menges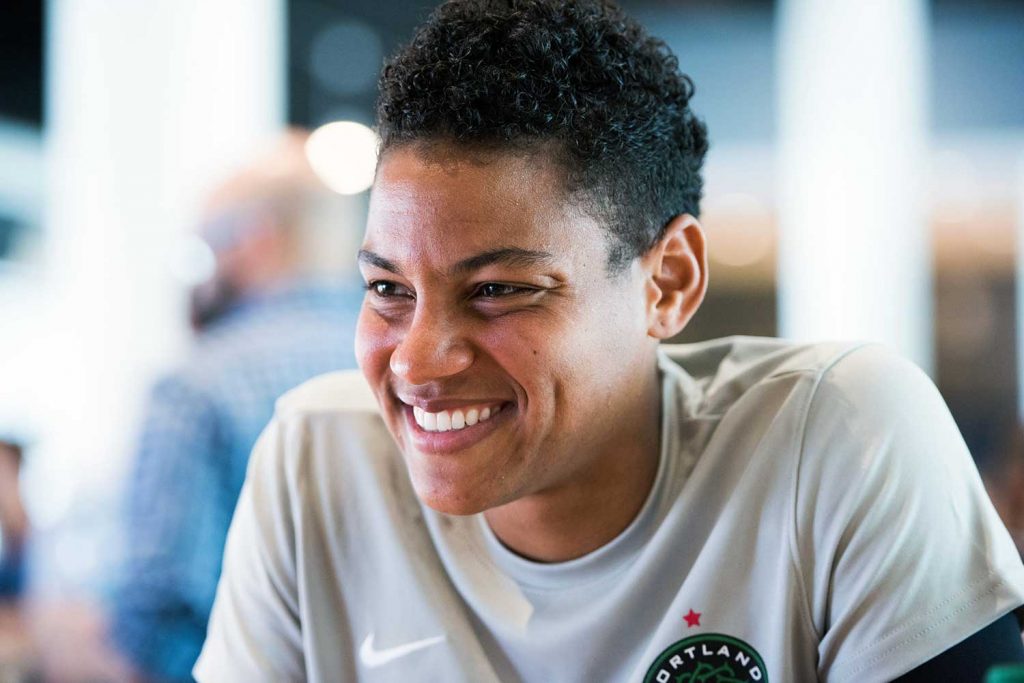 On how to win tomorrow:
Score more goals than the other team. — Emily Sonnett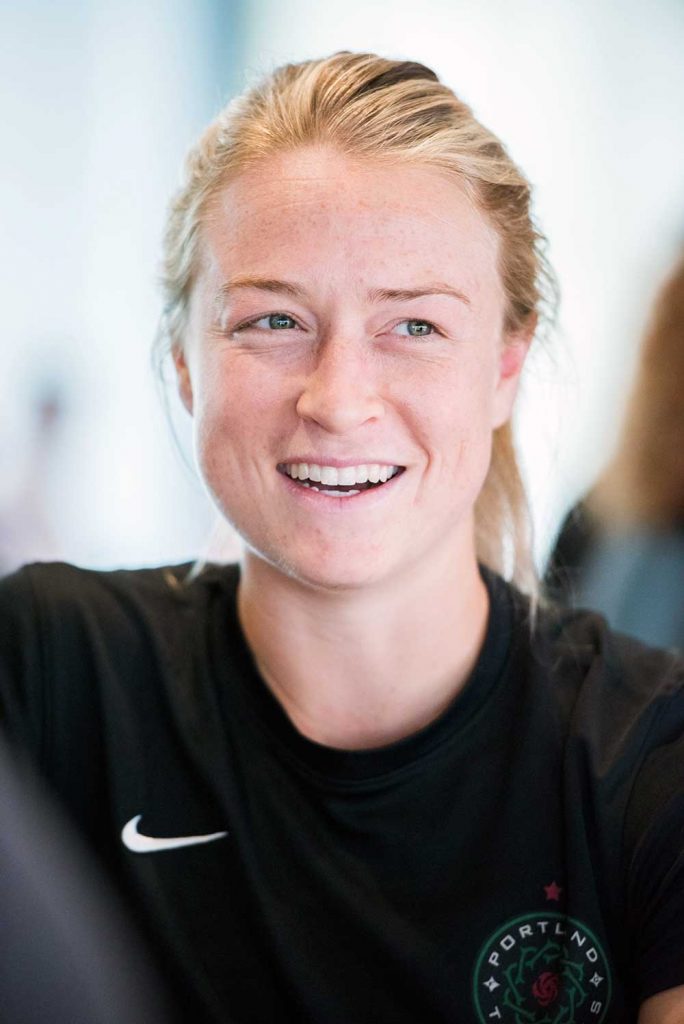 On what makes the Thorns special (jokingly):
We're the coolest. — Emily Menges

Guilty as charged. — Nadia Nadim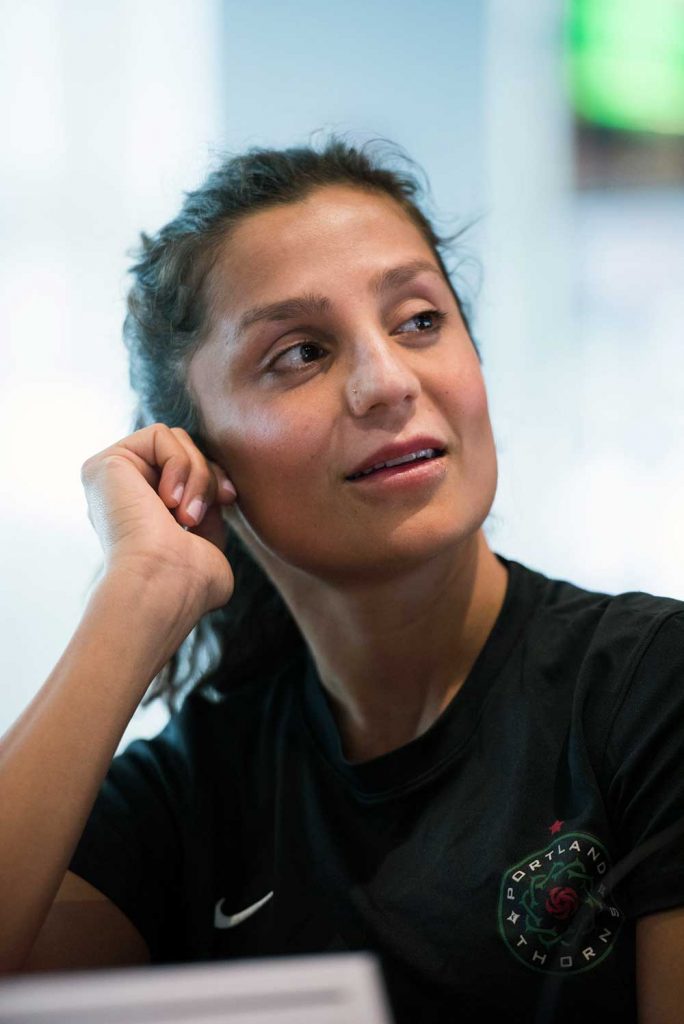 On head coach Mark Parsons:
He's more than a coach, he's a good person and I think that's really important. — Nadia Nadim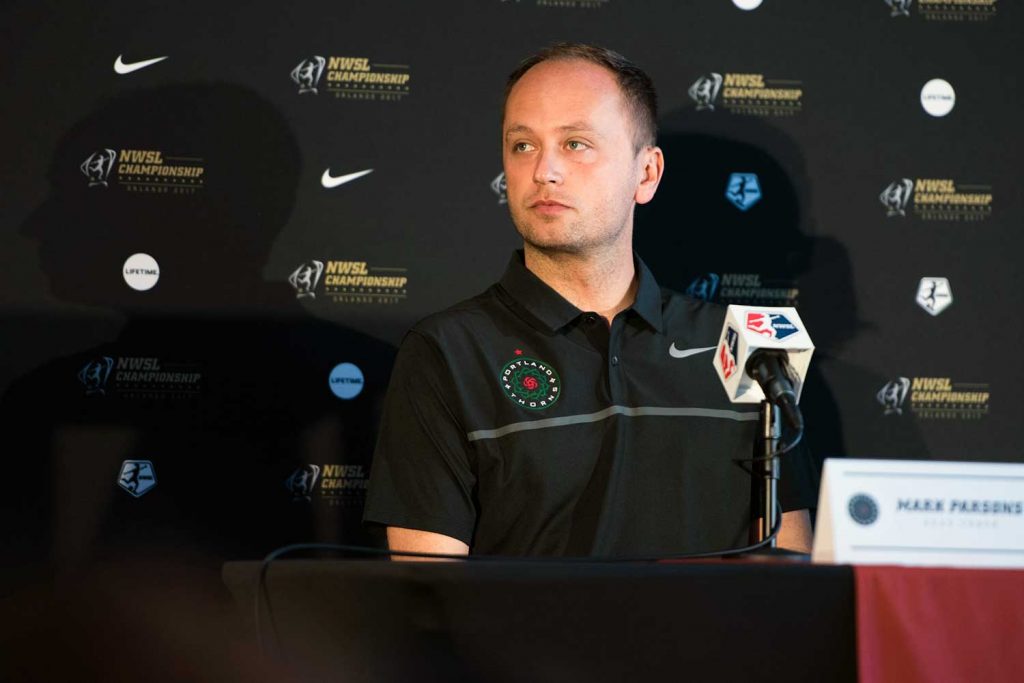 Images from 2017 NWSL Media Day
All images by the talented Monica Simoes.
The prize.