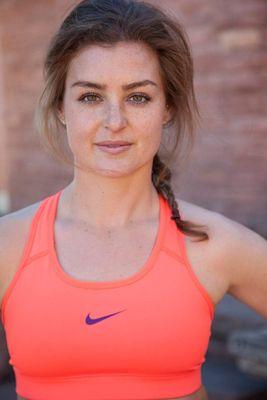 I had the best time speaking with Jordan Angeli a couple of weeks ago. We had a wide-ranging talk, touching on everything from what it's like to grow up in Colorado to Jordan's time in college at Santa Clara to playing in the Women's Professional Soccer league and the National Women's Soccer League to her decision to retire.
I was remiss in not getting in a question or two on her time with the U-20s. A follow-up chat is definitely in order.
Since she stopped playing, Jordan's definitely been busy. She has created The ACLclub, a community that offers support and resources for those dealing with ACL injuries, something she's all too familiar with. In addition, Jordan is the host of a terrific podcast called "Show Your Scars." On this podcast, she talks with athletes from different sports about the injury recovery process. In particular, the focus is on the mental and emotional aspects of the process, both of which are often overlooked.
And be sure to catch Jordan as part of the digital broadcasting team during the 2017 NWSL season!
(And a Val Henderson mention. Geek. Out.)
Listen Now!
[soundcloud url="https://api.soundcloud.com/tracks/317712147″ params="color=00aabb&auto_play=false&hide_related=true&show_comments=false&show_user=true&show_reposts=false" width="100%" height="166″ iframe="true" /]
Show Notes
How to keep up with Jordan:
The ACLclub: https://www.theaclclub.com/ and on Twitter: @ACLclub
Show Your Scars podcast: https://www.theaclclub.com/pages/podcast