The FA WSL transfer window is a bit like a wild animal — in as much that it's getting a bit out of control. The introduction of agents has made things more professional and it's great that practically every WSL 1 and 2 player (and those below) now have agents, but it's certainly pushing up fees.
It's been a rarity to see the terms "undisclosed fee" or "reluctantly accepted" in past transfer windows but that's exactly what we've seen from the likes of Notts County, Liverpool, and Doncaster Rovers Belles so far over the winter.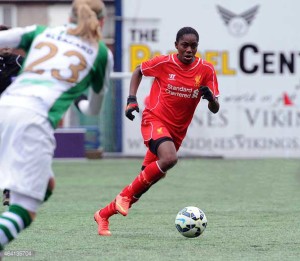 On the flip side, most parties are probably quite happy with the outcome of the transfer window. Some agents have succeeded in getting their clients big moves; those players are happy with where they've ended up and most clubs will look at their business deals and give themselves a big pat on the back. Not all, but some.
Arsenal will be very happy with what they've done but it appears they are struggling to get a deal for Asisat Oshoala over the line. Given the Nigerian star is by no means the first player they have targeted in that position this winter, the club will want to make sure they get that one done and dusted ASAP. Manchester City will surely want to add some more depth to their squad while Notts County are actively looking at several players. Sunderland have brought in four but missed out on two capped England internationals in December when they stalled on deals that appeared to be close.
While it looks like some clubs may be done with a month of the window still remaining, several players are still wondering what their next move will be. Scottish international Christie Murray left Bristol at the back end of last year and still hasn't signed a deal with a new club, though I'm sure there will be interest in Corinna Schröder after she was recently let go by Liverpool.
Some clubs have let slip regarding certain players they have on trial through images on social media. Plenty of eagle-eyed fans spotted former PSG defender Josephine Henning training with Arsenal in Huelva lately, whilst anyone at Notts County's friendly against Everton on Sunday may have noticed Chelsea Weston. The former Birmingham defender has been on trial with the club since the start of pre-season and would be a handy addition if she can overcome her knee troubles.
One player who many seem surprised is still in WSL 2 is Welsh international Angharad James of Bristol City. The 21-year-old is super talented and has received plenty of interest from WSL 1 clubs, but she's happy to sit back and let clubs talk it out. She won't force a move, but one particular club is currently locked in negotiations with Bristol after making a firm offer, though the two parties are quite far apart when it comes to their valuations of the midfielder. Another Bristol player, Mary Earps, is much closer to a move away and has a deal agreed with a WSL 1 side which should be announced very soon.
For now, it's a game of cat and mouse for those players who have yet to move — agents will be at work every day to make sure their clients get what they want before March 18th comes and goes. Although some clubs are already done and happy with what they've got, those who may fear demotion to WSL 2 will be getting a bit uncomfortable if they can't strengthen further before the deadline.