A year ago in the Round of 16 at the FIFA World Cup, Australia stunned Brazil with a 1-0 victory, eliminating a dynamic side who went through all the group stage without conceding a goal. On Friday night, in front of a large, passionate crowd at Estadio Mineirão in Belo Horizonte, Brazil advanced to the Rio 2016 Olympic soccer semifinals on penalties, 7-6 (0-0), over Australia.
Within the first 20 minutes, Australia experienced both a confidence-building save and a major injury blow. Lydia Williams denied Debinha's laser strike to keep the match scoreless in the 16th minute but injured behind the play was Stephanie Catley. The veteran defender was forced to come off moments later for Chloe Logarzo.
Williams denies Debinha. pic.twitter.com/3A6lwZwT1I

— Our Game Magazine (@OurGameMagazine) August 13, 2016
Brazil peppered the Australians with attack after attack and established their width. Fabiana carved a path down the right flank as she took on all comers and kept Australia on their heels. The Aussies created a few looks on the counter attack but didn't do too much to threaten in a fast-paced first 45 minutes.
Both sides came out of the gate quickly in the second half, as there were chances at each end. In the 556th minute, Brazil was hit with the injury of their own when Fabiana stayed down after a lunging challenge by Samantha Kerr. After such a bright first half, she wouldn't play any further part in the match and was stretchered off the field.
Chances came fast and furious over the final 10 minutes of the second half as both sides pushed to avoid extra time. Beatriz got on the end of Tamires' cross in the 82nd minute and her effort was forced wide. Two minutes later, Marta took possession in her own half and in vintage Marta-style, split the defense with her speed and went box to box, but the finish was dragged wide of the post.
Australia was nearly able to grab one in the 85th minute as Caitlin Foord, who moved centrally as the game progressed as a target striker, held up a direct ball and laid it off to Logarzo; only the crossbar stopped it from going in.
Logarzo off the crossbar! pic.twitter.com/UX1Q30KbEl

— Our Game Magazine (@OurGameMagazine) August 13, 2016
Right at the 90th minute, Williams made her second major save of the night as she was somehow able to paw away a sliding effort from Andressa Alves, who latched onto the end of Tamires' cross. But that was the last of the major chances as extra time would have to settle the days' final quarterfinal match.
Williams! pic.twitter.com/YpXUFNp7bW

— Our Game Magazine (@OurGameMagazine) August 13, 2016
Marta had one more long run left in her before full time as she sprinted down the right flank in the 118th minute and left multiple Australian defenders in her wake. Only Williams denied the near post shot and after 120 minutes, penalties were the only thing left to settle the score.
The women's Olympic soccer tournament never had a penalty shootout to determine a winner in it's five previous editions but this was the second shootout of the day, after Sweden advanced in spot kicks over the United States earlier in the day.
The first four takers for both teams all slotted home their penalties but the fifth takers, Marta for Brazil and Katrina Gorry for Australia, saw their efforts saved. After rounds six and seven went past without incident, Brazil's Tamires converted her penalty and forced Alanna Kennedy to match the effort. Brazilian goalkeeper Barbara, well off her line early on most kicks it must be noted, knocked away Kennedy's effort to secure her team's passage into the semifinals.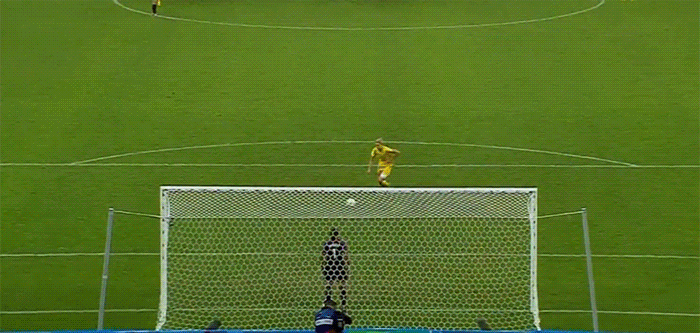 Penalty kicks is a cruel way to end a match, there are no two ways about it. The 120 minutes of this contest were thrilling to watch and a great display of this sport at the highest level. Sure, there were no goals. But the play was fluid, the emotions were high, and talent was on full display. Australia should not hang their heads on this performance as they grew as a squad throughout this tournament. They have built themselves into a power over the past decade and now with this core group playing together for a couple of cycles now, will be one of the teams to beat at the 2019 World Cup begins in France.
Brazil. What can we say. They played with heart, passion, and grit. They fed off of their home crowd and gave them a performance worthy of two more encores. The legends (Marta and Formiga) came to play, while this newer generation of talent didn't shy away from the challenge. Expect the same type of showing from this team during the medal rounds and hopefully, they will be showcased in front of a packed Maracanã stadium, a place where the country crowns its soccer legends.
Up Next
Brazil will square off against Sweden on Tuesday in the first semifinal, to be held at the Maracanã in Rio de Janeiro. It's a rematch of the Group E match between the two teams, in which Brazil won, 5-1.